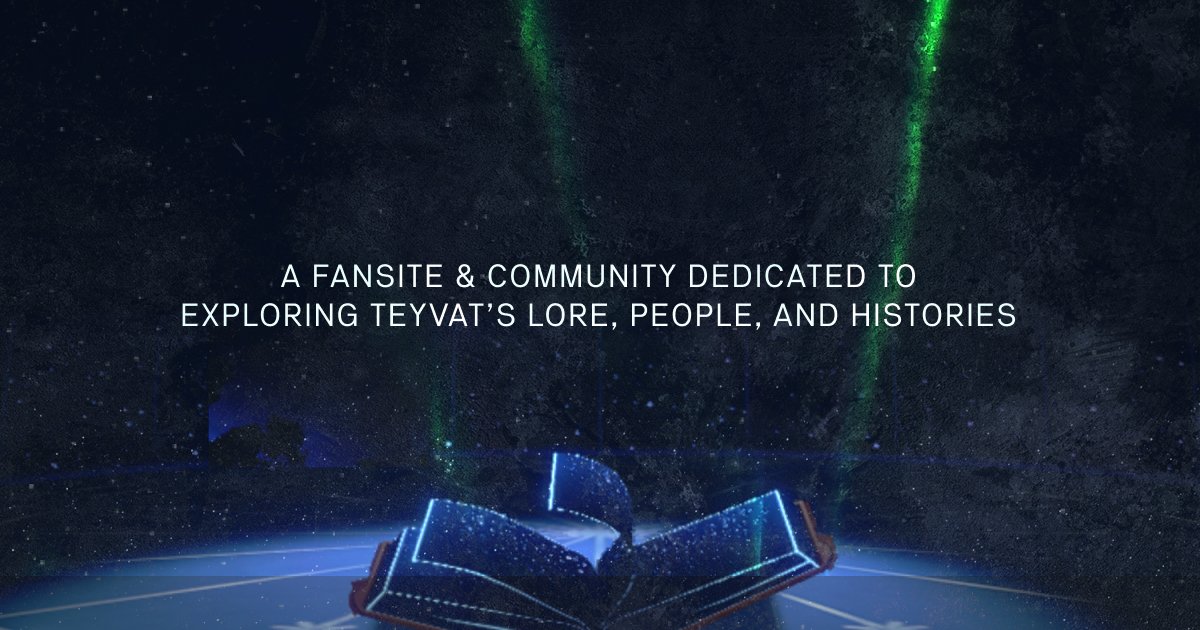 If you're interested in contributing to Khaenri'ah as a writer, graphic designer, artist, Kaeya lover… we now have a contribution form! Sign up and help us spread the love for Genshin lore.
→ http://khaenriah.com/contribute

Contribute to Khaenri'ah ✨
Here are some ways you can help with the Khaenri'ah project! We currently have Staff (administrators) and Contributors on our team. You will be working with other contributors and reporting to Staff, helping craft content any way you want.
– Research and strategize content for Khaenri'ah: what are the most interesting questions and mysteries that people have yet to talk about on the world of Teyvat?
– Write and edit content for Khaenri'ah through explainers, theories, and analyses on the world, characters, and lore of Genshin Impact
– Design visuals and graphics for the Khaenri'ah brand, and as accompaniment to content releases. (We have a design system on Figma, and also create posters on Photoshop!)
– Archive and catalogue theories scattered all over the internet (especially Reddit, Twitter, and HoYoLab) into our website and Notion database
– Manage the social media and community (Discord + Twitter) for Khaenri'ah, potentially hosting giveaways & community events later on
– Script, plan, voiceover, and edit video essays with us
– Join us in podcasts and Twitch streams discussing Genshin Impact lore!

Eligibility & Requirements ✨
– Khaenri'ah is a mature community. Most of the staff team is 18+, please keep that in mind.
– Please have a Discord and email you're comfortable sharing with us! This is how we collaborate.
– A love for lore! This is not a community for builds/minmaxing – this is a community for speculation, character analysis, and more.

Do you have questions for us? You can email us at archon@khaenriah.com